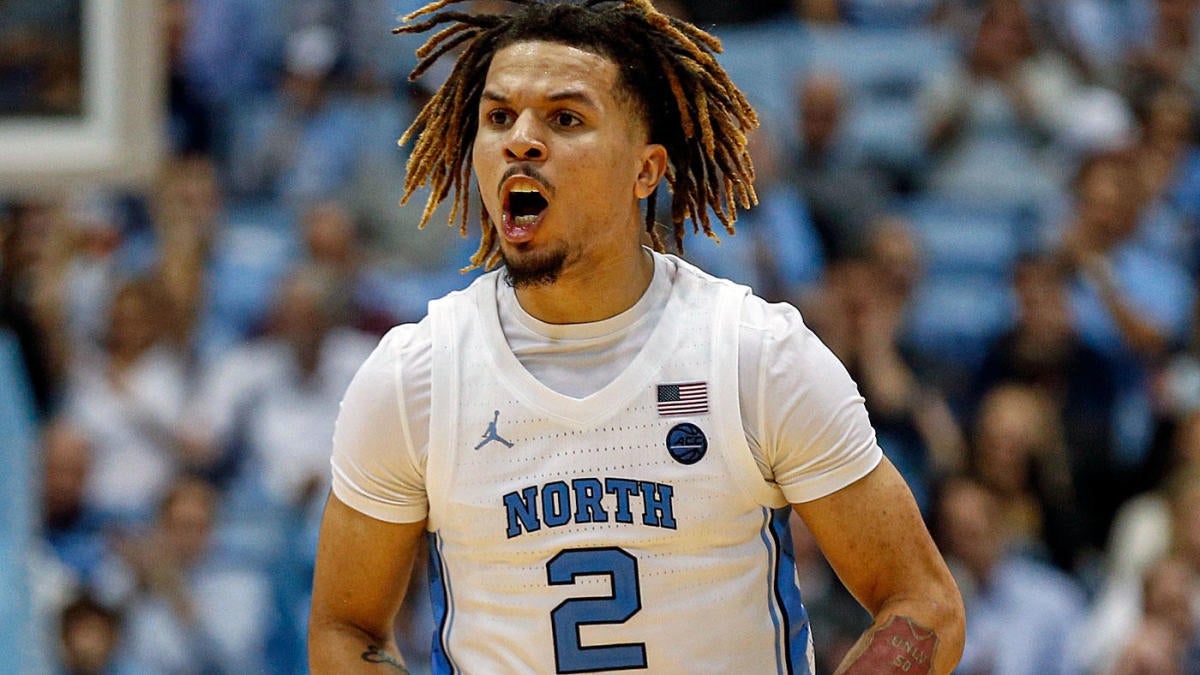 North Carolina has attention of Duke players
Krzyzewski doesn't have to worry about his players overlooking next opponent
Photo: Cole Anthony
DURHAM – Are you listening this Saturday, Blue Devils?
Pay attention to the opponent was Duke coach Mike Krzyzewski's complaint with his team last Saturday when the Blue Devils took Boston College lightly. Duke trailed most of the game until pulling out a 63-55 victory against a team it had defeated by 39 points a month earlier.
But Duke's next opponent isn't BC, a middling ACC program. It's North Carolina.
"For them," Duke senior forward Jack White said, "their record isn't a reflection of who they are, especially at home, especially now that they've got Cole Anthony back.We all know that they're looking at us as a big team to knock off and really get them going for the home stretch of the conference schedule.
"For us, we're looking at this as just as big of a game as any. It's our biggest game so far and that's how we've been looking at the season – our next game is our biggest game."
That next game tips off at 6 p.m. Saturday when seventh-ranked Duke (19-3, 9-2 ACC) resumes the Battle of the Blues against North Carolina (10-12, 3-8 ACC) at the Smith Center.
Surprisingly, the last time one of these two teams wasn't ranked was as recent as the 2014 season. Unranked North Carolina beat No. 5 Duke 74-66 at the Dean Dome.
Duke sophomore guard Tre Jones says North Carolina's record doesn't change the anticipation to play the game among the players and what they feel on campus from the students. But outside the Triangle, more people eagerly tuned in a year ago to see one-and-dones Zion Williamson, R.J. Barrett and Cam Reddish.
"Obviously, just outside of the attention that R.J. and Zion did get, there's less buzz around every game," he said, "but I don't think it's any less because of the season (North Carolina is) having or anything. It's the biggest rivalry in sports, so I think it has a good buzz around it."
One of North Carolina's advantages is the inside play of senior power forward Garrison Brooks, a 6-foot-9, 235-pounder, and freshman center Armando Bacot (6-10, 232). Duke lines up freshman Vernon Carey (6-10, 270), but the Blue Devils don't have as strong of a 1-2 punch inside. Freshman forward Matthew Hurt (6-9, 214) is more of a perimeter player. That may mean more time off the bench from White (6-7, 222) and senior Javin DeLaurier (6-10, 237).
Brooks is coming off one of the better games of his career, with a double-double of 25 points and 11 rebounds in a 75-65 win on Jan. 27 at N.C. State.
"He's had a legitimate all-conference year," Krzyzewski said. "What he did against N.C. State was remarkable. When you watch tape of that game, he just jumps out at you with his play. He's different than other bigs in the conference. He's expanded his game to face the basket. He obviously runs so well, but he plays with great passion and gives his teammates energy."
Cole Anthony's return to North Carolina's lineup also changes expectations. After a fast start to the season in November through mid-December, the freshman point guard was out six weeks while recovering from arthroscopic knee surgery. He adds talent to the court, but the Tar Heels are still adjusting to fitting him back into the lineup after playing so long without him.
"He's really a talented player," Jones said. "I'm looking forward to it as well, but I've just got to focus on getting the win. I'm trying to do whatever I can to help this team win tomorrow night over there."
Oh, White pointed out there is one more reason for the Blue Devils not to overlook this road trip.
"No one on this squad has won over there," he said. "Javin and I haven't won over there are whole careers."
* * *
I invite you to follow me on Twitter @shanny4055
Tom Shanahan, Author: Raye of Light http://tinyurl.com/knsqtqu
-- Book on Michigan State's leading role in the integration of college football. It explains Duffy Daugherty's untold pioneering role and debunks myths that steered recognition away from him to Bear Bryant.
http://shanahan.report/a/the-case-for-duffy-and-medal-of-freedom
Don't believe the myths at Duffy Daugherty's expense about Bear Bryant's motivation to play the 1970 USC-Alabama game or myths about the Charlie Thornhill-for-Joe Namath trade. Bear Bryant knew nothing about black talent in the South while he dragged his feet on segregation.
http://www.shanahan.report/a/forty-four-underground-railroad-legacy-facts
http://shanahan.report/a/myths-that-grew-out-of-1970-alabama-game-with-usc
http://shanahan.report/a/mystery-solved-in-thornhill-and-namath-myth
David Maraniss, Pulitzer Prize winner and biographer; "History writes people out of the story. It's our job to write them back in."
https://www.augustpublications.com/products/raye-of-light-jimmy-raye-duffy-daugherty-the-integration-of-college-football-and-the-1965-66-michigan-state-spartans