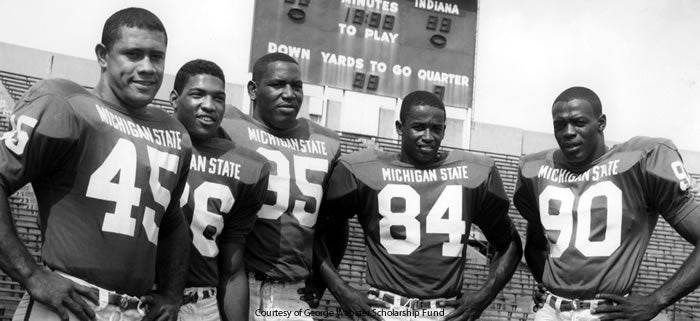 Free Press highlights Men of Sparta
Documentary on Duffy's 1965-66 teams to debut at Traverse City Film Festival
Photo: Bob Apisa (L-R) Clinton Jones, Bubba Smith, Gene Washington and George Webster.
The story of Michigan State's 1965 and 1966 national championship football teams will be told in documentary form later this month in Traverse City.
"Men of Sparta," a film by former MSU fullback and Hollywood actor Bob Apisa, will debut July 31 at the Traverse City Film Festival. ...
Click here for the rest of the Free Press story on Men of Sparta