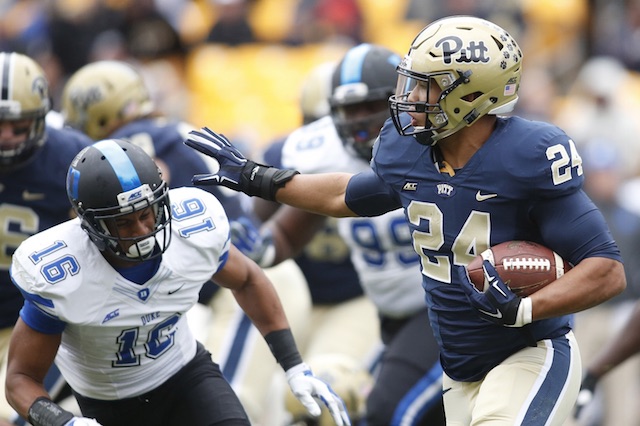 Duke coach balances social media with personal note
Injured Pitt RB Conner posted note from Cutcliffe on Twitter
Photo: Pitt running back against Duke last year.
DURHAM, N.C. — Duke coach David Cutcliffe is learning to adapt to modern technology, but he still used the old-fashioned approach of a personal note dropped in the U.S. Mail for injured Pitt running back James Conner.

He wrote Conner upon learning of his season-ending knee injury. How Conner responded says much about the times and their generations. ...