A Little improvement means a lot to Tar Heels
Projected one-and-done is starting to find his game as post-season approaches
Photo: Nassir Little
CHAPEL HILL, N.C. -- North Carolina appears to have benefitted from an NBA-like trade as March Madness approaches. Nassir Little's talent and late-season improvement are that intriguing to consider down the stretch.
Think of it this way: There are no trades in college sports, of course, but North Carolina has added an NBA talent – Little arrived in Chapel Hill this season projected as an NBA one-and-done -- to its roster for the post-season push.
North Carolina (23-5, 13-2 ACC) plays the first of its three final regular-season games at 6 tonight at Clemson (17-11, 7-8 ACC). The No. 5-ranked Tar Heels, who are knocking on the door of an ACC regular-season title, are tied for first with Virginia (25-2, 13-2 ACC), one game ahead of Duke (24-4, 12-3 ACC).
If, the Tar Heels can keep their talented freshman healthy, that is.
North Carolina coach Roy Williams blames nagging injuries as a reason the 6-foot-6, 220-pound small forward from Orlando Christian Prep hasn't matched Duke's lottery picks in ESPN highlights.
"He was coming along really well in two games and then all of the sudden he gets hurt two or three different times," Williams said Friday before practice. "So that has been a step backward."
Little had 12 points and six rebounds in 25 minutes in a Feb. 5 win over N.C. State and four days later 10 points and six rebounds in 26 minutes to beat Miami.
"After those two games, if his minutes and playing time continued, there was no question about who our top six guys were," Williams said. "But there was a sprained ankle (Virginia), he was hit in the sternum (Wake Forest) and he was poked in the eye the other night. It's been a hard time for him. It seems like there is something every time he turns around. It's not that he can't play, it's he can't play at the level he thinks he can."
Sometimes players with Little's NBA projections that fail to dominate from the opening tip struggle the remainder of the season to regain their confidence. But pressure to fulfill expectations hasn't been Little's handicap.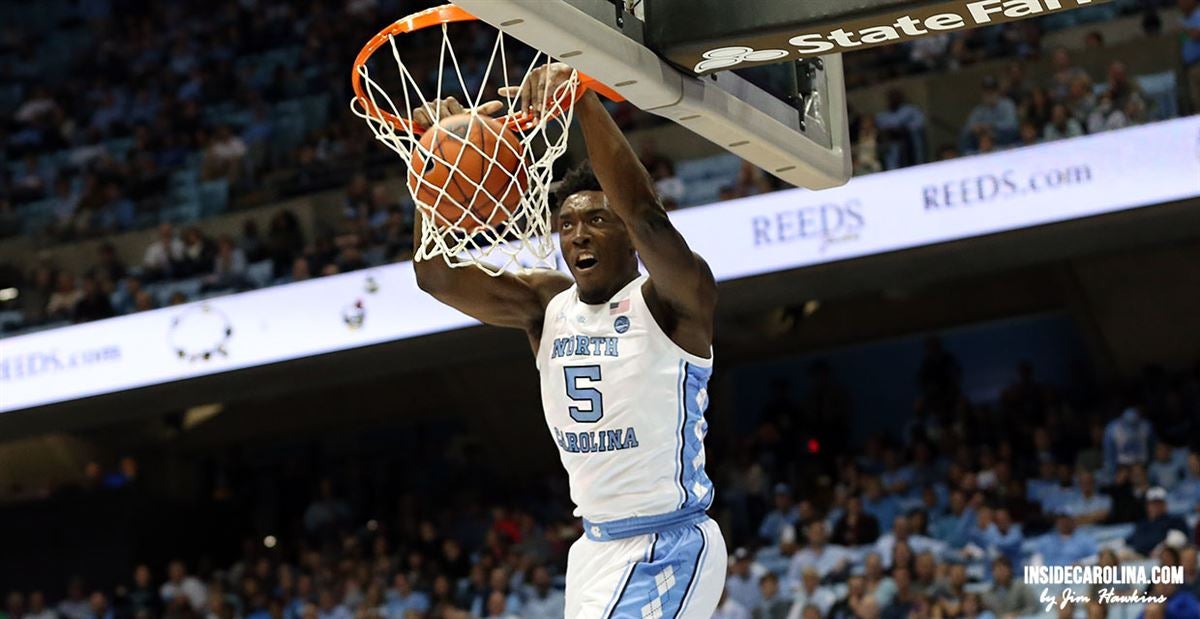 "He's been phenomenal handling all that stuff," Williams said. "He wants to get better, he thinks he's getting better and knows he has to get better on the defensive end of the floor. He was really excited that he had positive grades defensively for six games; it was ugly scene before that. He really handled it so well it's been amazing."
Two games after the Wake Forest injury, he exploded in highlight fashion with 18 points and eight rebounds in an 18-point win over No. 16 Florida State. The highlights replayed on the Internet included a driving down the lane and dunking over a defender.
Imagine that kind of explosive play in the post-season. Little is a playmaker, and you can't have enough playmakers in crunch time to advance in post-season play. The Tar Heels suddenly have another option in crunch time.
His promising potential was backed by earning MVP honors at the McDonald's All-American Game. He also was ranked the No. 2 player in the nation by Rivals.com, although other services rated Duke's triumvirate of R.J. Barrett, Cam Reddish and Zion Williamson 1-2-3.
Little is still projected as the 11th pick of the NBA draft, despite his slow start, by the latest projections from NBADraft.net. That places him 11 spots ahead of North Carolina's other potential one-and-done, starting point guard Coby White. Graduate senior Cam Johnson, the team's leading scorer, isn't projected to be taken until the second round as the 48th pick.
Little didn't arrive by trade or even as a transfer that gained second-semester eligibility, but North Carolina's post-season hopes appear bolstered by an NBA-like late-season acquisition.
* * *
There might be more help on the way.
Williams said Sterling Manley, who has missed the past 16 games with a sore knee, practiced fullcourt on Thursday for the first time since he was sidelined. But he added he doesn't expect Manley to play at Clemson.
Manley, a 6-11, 235-pound sophomore from Pickerington (Ohio) Central, averaged 4.4 points and 4.3 rebounds through his last game on Dec. 29 against Davidson. He has season highs of 13 points and 10 rebounds.
Another player the Tar Heels hope to get back is freshman guard Leaky Black, who is limited in practiced by an ankle injury. He has missed the last nine games.
* * *
I invite you to follow me on Twitter @shanny4055
Tom Shanahan, Author: Raye of Light http://tinyurl.com/knsqtqu
-- Book on Michigan State's leading role in the integration of college football. It explains Duffy Daugherty's untold pioneering role and debunks myths that steered recognition away from him to Bear Bryant.
http://shanahan.report/a/the-case-for-duffy-and-medal-of-freedom
David Maraniss, Pulitzer Prize winner and biographer; "History writes people out of the story. It's our job to write them back in."
Click here for the link to order from August Publications