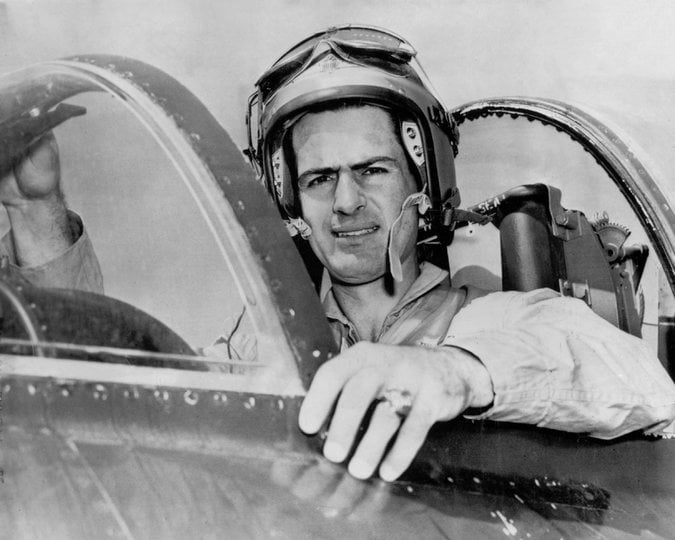 Remembering Jerry Coleman on Memorial Day weekend
AFAN: Coleman is in the broadcaster's wing of the Baseball Hall of Fame
Photo: Jerry Coleman in the Korean War
Memorial Day is a time to honor those that died serving their country, but the weekend also is a good time to remember Marine Corps pilot Jerry Coleman, the only Major League Baseball veteran to fly combat missions in World War II and Korea.
If you're thinking I'm overlooking Ted Williams, well, he served in World War II and Korea, but he was stateside in World War II.

The link above is my story following Coleman's death in 2014 at age 89. Note the quote from Ted Williams on Coleman as a pilot. Coleman also tells a funny story about Mickey Mantle, his teammate on World Series championship teams with the New York Yankees. I recently reminded current Padres broadcaster Bob Scanlan of the Mantle story in a twitter posting.
Coleman always downplayed his war days and baseball accomplishments on the air as a Padres broadcaster, which was part of what made him such a delightful person to know. But if you knew his real story, he was an inspiration.
This is another story I wrote about him in 2008 after his book was published.