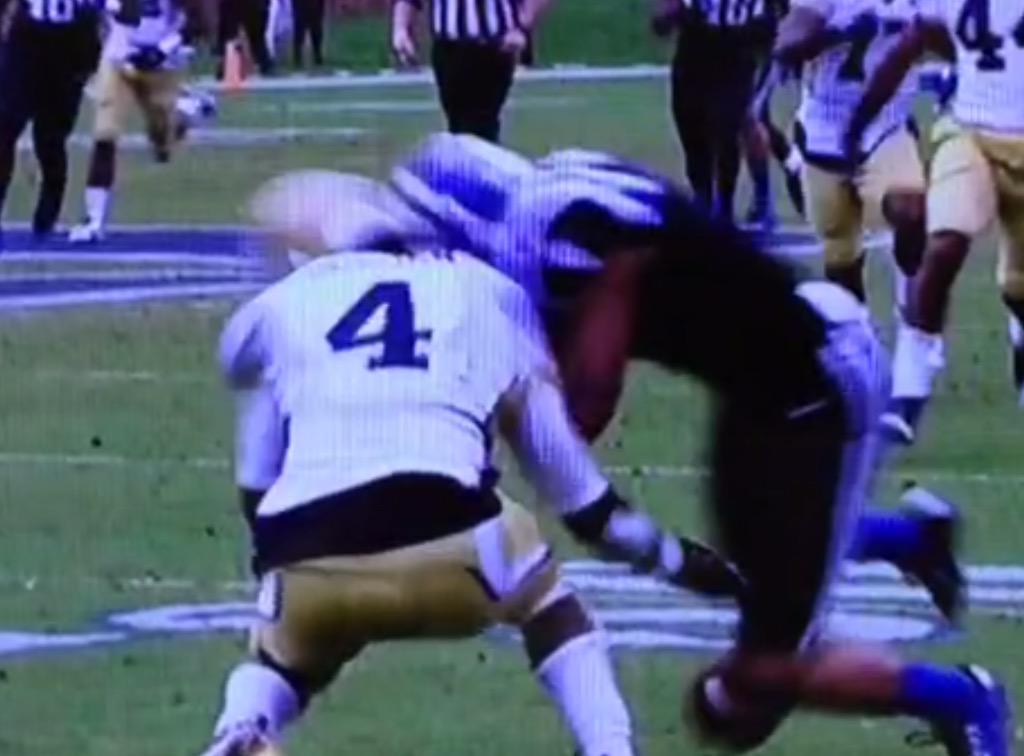 Cutcliffe plans to address targeting rule on rules committee
Duke coach and others concerned about half-game suspension for hits without intent
Photo: Johnell Barnes and Jamel Golden lunge for a loose ball.
DURHAM, N.C. – The thoughts Duke coach David Cutcliffe expressed responding to a question about the targeting rule sounded similar to what other coaches believe.

"Intent," is the word he says is missing from the rule interpretation of helmet-to-helmet contact. ...