Cool Papa Clark steering baseball future
Clark first former player named executive director of players association
Tony Clark's mind always was broader than the games he played.
So it comes as no surprise that Clark, the first former big-league player to serve as executive director of the Major League Baseball Players Association, was quick to embrace an opportunity to play spring games this year in the baseball hotbed that Cuba has remained.
Clark is in only his second year running the organization, but he's jumping in with both feet. Once President Obama announced in December plans to normalize relations with the quarantined island nation, Clark explored the future. It's not a stretch to think Havana, similar to Toronto, would have supported a MLB franchise better than Miami if not for Fidel Castro's revolution holding the economy prisoner to the 1950s.
Alas, on Clark's recent trip to Arizona spring training camps, he explained a lack of time has placed the idea on hold.
"I can simply tell you that there were conversations and dialogue this off-season about the possibility of having spring training games in Cuba, but because everything was relatively new, because nobody was really sure what it meant, we weren't able to put those pieces in play this go-round," Clark told reporters. "I will say to you that it is conceivable somewhere down the road that there may be a spring training game played in Cuba, but it is hard to tell at this point in time."
My guess is a Miami Marlins vs. Tampa Rays MLB regular-season game would draw better in Havana than at Marlins Park or Tropicana Field.
As long as I've known Clark, dating back to the late 1980s when he was one of the nation's top basketball and baseball prospects in San Diego, he was defined by more than the prodigious numbers he put in both sports. He's on my short list of San Diego athletes I've known that have been unaffected by stardom and remained the same person they were as a kid.
The 6-foot-7 forward signed a basketball scholarship with Arizona, but he was never the same after a back injury and finished his career at San Diego State.
Clark was playing basketball in the school year and pro baseball in the summer as the second pick of the 1990 MLB Draft by the Detroit Tigers. He only made one All-Star Game in 2001, but he was steady enough to stick around 15 seasons with a career average of .261 and 251 home runs. He grew into a clubhouse leader, including credit from teammates for helping the Arizona Diamondbacks win the 2007 National League West title with his mature presence.
That was the year I wrote a fitting nickname for him was Cool Papa Clark, borrowing from one of sports' all-time great nicknames that belonged to legendary Negro Leagues player Cool Papa Bell.
"We have a good group of guys, and a leader is only as good as the people that trust and believe and are willing to follow what the leader has to say," said Clark in 2007, with words that still apply to his current job.
That was the Papa in Cool Papa Clark.
A second fitting reason was Clark has a special appreciation for the history of the Negro Leagues that sadly hasn't been commonplace among many young ballplayers in today's game of multi-millionaires. He understands the path that was paved for him and other African-Americans.
His enlightenment came during his second season of pro ball while playing for the Detroit Tigers' Niagara Falls affiliate.
Clark, a scholar-athlete in high school, was bored by the minor-league baseball lifestyle. When he played his first year of pro ball in Bristol, Va., the college-bound Clark roomed with "kids" he had to teach how to do their laundry and how to make pancakes in the morning. I still have a Rookie League baseball card of Clark with the Bristol Tigers when I traveled to meet with him for a feature story on the dawn of his pro career.
Other minor-leaguers caroused at night, slept in or wasted time in scenes out of the movie "Bull Durham," while Clark stimulated himself intellectually. Playing in Niagara Falls with a day off allowed for time to visit the Baseball Hall of Fame in Cooperstown.
"I was looking at all the names on the plaques and thinking, 'This is outstanding,' " Clark once told me. "But then I went into the Negro Leagues section dedicated to players you rarely hear about. I spent the rest of my time in that section. When I left, I made a promise to educate myself and everybody I came in contact with — especially young black ballplayers — about the opportunity we have because of the Negro Leagues."
During Clark's playing days, he kept an extensive collection of Negro League uniforms from games he played when MLB honored the Negro Leagues. His favorite player was Ted "Double Duty" Radcliffe, who was so named for pitching and catching both ends of a double-header in the 1932 Negro Leagues World Series.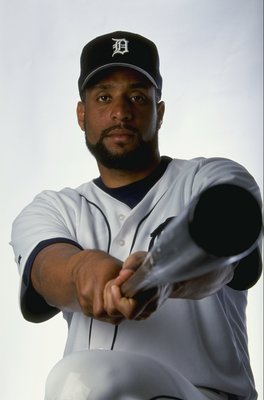 That's the Cool in Cool Papa Clark.
When Clark met fans at big-league stadiums in his playing days, he signed his autograph with a notation: Philippians 4:13 — "I can do everything through him who gives me strength."

He'll need that strength in his new job. Players such as David Ortiz are already balking at rules designed to speed up pace of play before baseball loses another generation to three-hour-plus games.
Even the exotic idea of playing games in Cuba isn't as simple as it might sound. Players generally reject anything outside the traditional schedule. St. Louis Cardinals players complained when "forced" to travel to Hawaii to play three regular-season games against the San Diego Padres in 1997 at Aloha Stadium.
Cool Papa Clark, fortunately, sees the big picture.
-30-