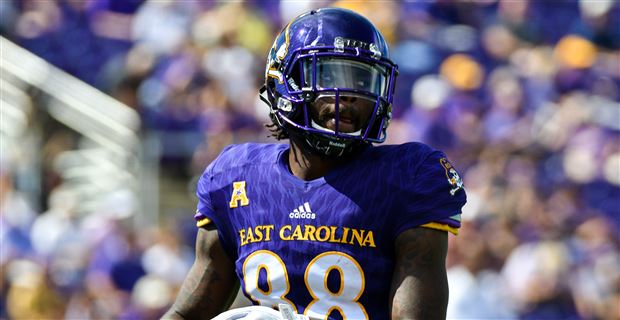 Brown better than breakout season a year ago
Numbers on par with a year ago despite lack of triple-digit yardage games
Photo: Trevon Brown
GREENVILLE _ East Carolina fans awaiting Trevon Brown putting up a 270-yard receiving day or one of his other four 100-yard performances need not worry that he is off his game from a year ago.
While the senior wide receiver hasn't connected for some of last year's flashy triple-digit games – which included two 95-yard touchdown receptions, one against West Virginia and the other Cincinnati – he's otherwise fulfilling expectations
Click here for the rest of my News & Observer story
* * *
I invite you to follow me on Twitter @shanny4055
Tom Shanahan, Author: Raye of Light http://tinyurl.com/knsqtqu
-- Book on Michigan State's leading role in the integration of college football. It explains Duffy Daugherty's untold pioneering role and debunks myths that steered recognition away from him to Bear Bryant.
http://shanahan.report/a/the-case-for-duffy-and-medal-of-freedom
Click here to purchase Raye of Light