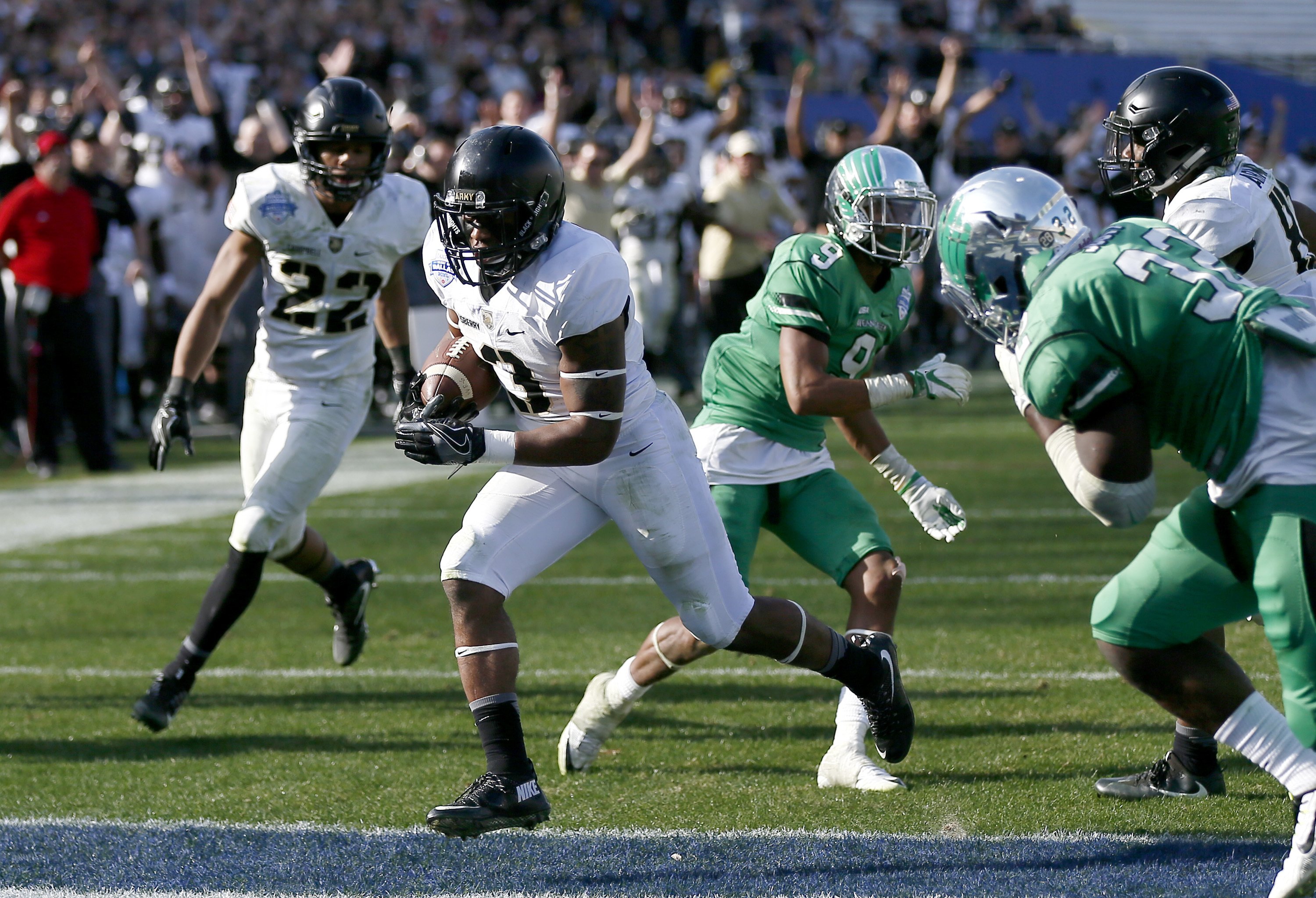 Asberry ready for next task and pass play
AFAN newsletter on Army using passing game and Commander-in-Chief's Trophy
Photo: Jordan Asberry
Something is different hearing an academy athlete's tone of voice during a phone interview. As an example, take my request this week to speak with an Army running back that was coming off his best game of the season.
We spoke on a routine day – for a Cadet football player, anyway -- that started at 6 a.m. with assembly, treatment and breakfast. That's followed by classes, lunch, more classes, football meetings and practice. Then it's dinner, study and lights out at midnight.
It's long day of tasks, but Army players like to say football practice is the easy part of their routine.
After practice Asberry ran through extra drills of his own as Army (6-2) prepares to play host to Air Force (3-5) at noon Saturday at Michie Stadium.
If the Black Knights beat the Falcons and follow it with a win the Army-Navy Game on Dec. 8 in Philadelphia, they'll take home the Commander-in-Chief's Trophy for the second straight year. That was on his mind once practice finished and he got in some extra drills on his own. Then he got in an extra task when the phone was handed to him at 6:43 p.m. while still on the practice field.
"This is Jordan Asberry," he said in a clear, authoritative voice that unambiguously told me I had his full attention, even though he had more important tasks.
Throughout the conversation, there was no sense he felt deserving of the attention after two touchdowns to help beat Eastern Michigan nor burdened by the nuisance of another interview.
Asberry, who was a West Point direct admit in the Class of 2015, has a unique perspective on the CiC games having been offered by all three academies. It happens less than you would expect, and he explained why he picked Army over offers from Navy and Air Force.
"I liked the players and the coaches," he said. "They were great to be around. I met the players and there were some guys I met at the prep school that would be joining me in the freshman class. I felt a brotherhood. It felt a lot like the friends I had in high school. It's been great staying together and supporting each other all these years. We've watched each other grow."
The seniors, who had the option to back out of their West Point commitment before enrolling as juniors, will soon be graduating as officers.
"I just felt Army was the right fit," Asberry said. "It was a great opportunity at a great school. I liked what I saw at Army and I stuck with Army. It's an honor to serve your country."
In the game at Eastern Michigan, the 5-foot-9, 195-pound senior in the triple-option offense from Cincinnati Colerain scored two touchdowns in the Black Knights' 37-22 win.
His 3-yard run on an option pitch to the right from quarterback Kelvin Hopkins gave Army a 16-0 lead at halftime. But after the Eagles rallied to a 16-14 deficit, he caught a 26-yard touchdown pass from Hopkins late in the third quarter for a 23-14 advantage. He sprinted from his halfback position behind the left tackle. The outside linebacker was too late to recover and Asberry was wide open down the middle of the field.
That play-action pass is a dimension to the offense Army didn't have last year, despite quarterback Ahmad Bradshaw totaling 1,746 yards rushing en route to a 10-3 record and Army's first CiC Trophy since 1996.
This season the Black Knights knew they lost Bradshaw's rushing yardage and explosive plays to graduation, but they were confident Hopkins could make up some of those yards with the passing game.
"Kelvin has been slinging the ball in practice as long as we've been here," Asberry said. "We knew he had the ability and now he's showing his leadership, too. It has been a smooth transition from Ahmad to Kelvin."
Army's leading rushers are Hopkins, fullbacks Darnell Woolfolk and Connor Slomka and T-running back Kell Walker, but the threat to throw the ball to Walker and Asberry as the A-running back was an addition evident beginning with the season opener at Duke despite the 34-14 loss.
Asberry caught two balls for 22 yards, Walker two for 60 and wide receiver Cam Harrison three for 92 with a 45-yard TD.
For the year, Asberry has only 21 rushes for 87 yards (4.1 per carry) and one touchdown, but he's second in receptions in the ground-oriented attack with six catches for 145 yards (24.2 per catch) and three touchdowns. In addition to Eastern Michigan, he had a 41-yarder for a 7-3 leader in the 52-3 victory at San Jose State and a 25-yarder in the 42-13 win at Buffalo.
With four straight wins, Army plays one of its two biggest games of the year. Air Force already has a win over Navy, while Army is playing its first game in the series.
"There is a special intensity in these games," Asberry said. "It wouldn't matter to us if we played Air Force one week and Navy the next," Asberry said.
As we spoke, Asberry's internal clock went off. He noted mess hall would be closing soon and needed to get to dinner and then hit the books. Those were the next items on his check list with an interview squeezed into his day. Again, the tone of voice was something different than civilian athletes.

"Sir, unless you have anything else, I have to get going," he said.
It was really a command, but he politely made it sound like a request. I wished him good luck and let him go.
* * *
I invite you to follow me on Twitter @shanny4055
Tom Shanahan, Author: Raye of Light http://tinyurl.com/knsqtqu
-- Book on Michigan State's leading role in the integration of college football. It explains Duffy Daugherty's untold pioneering role and debunks myths that steered recognition away from him to Bear Bryant.
http://shanahan.report/a/the-case-for-duffy-and-medal-of-freedom
David Maraniss, Pulitzer Prize winner and biographer; "History writes people out of the story. It's our job to write them back in."
Click here for the link to order from August Publications
-30-